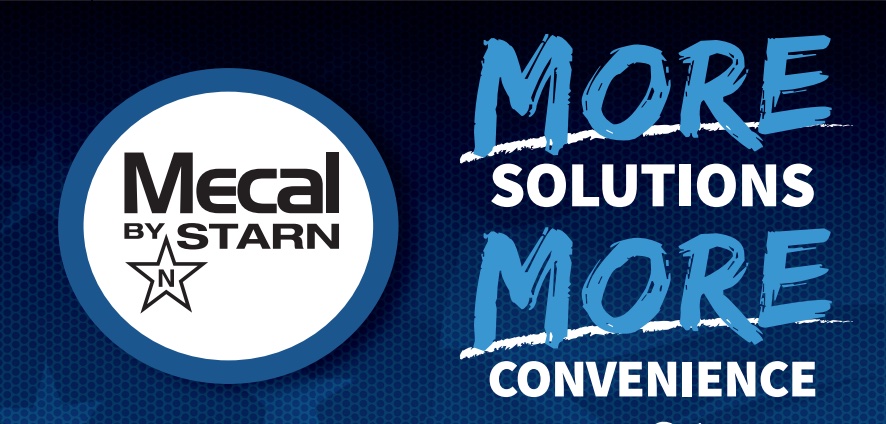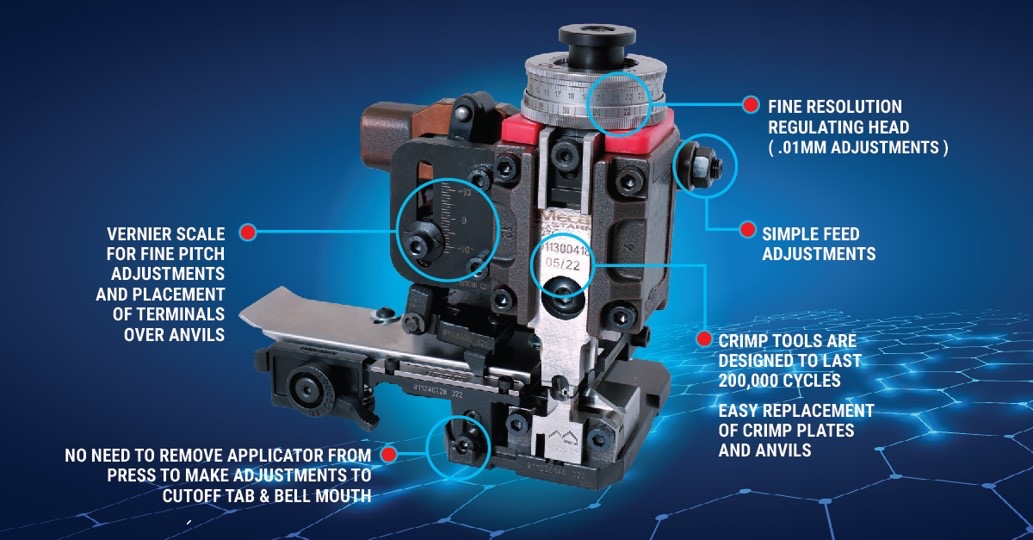 Mecal By Starn and Samtec Terminals
Mecal By Starn is the premier OEM provider for Samtec Terminals, with a strong and trusted partnership. Known for top-notch quality and exceptional customer service, we offer an extensive range of precisely designed, US-made Samtec Terminal Applicators.

Custom-Built Excellence:
Our Mecal applicators are expertly tailored for virtually any terminal or terminal manufacturer, ensuring a perfect fit for your specific requirements. Each applicator is carefully assembled and rigorously tested in Meadville, Pa., guaranteeing high repeatability, seamless high-volume operations, and long-lasting performance.
Seamless Integration:
Mecal's mini-style applicators are seamlessly compatible with all industry-standard presses, featuring a 135.80mm shut height, tri-prong clamped base plate, and a T-shape coupling to the ram on the press. This seamless integration streamlines your operations and maximizes efficiency.
Industry Versatility:
Our Mecal Applicators find wide-ranging applications across various industries, including aerospace & defense, renewable energy, medical imaging and devices, automotive, power storage systems, and many others. Whatever your sector, our applicators are engineered to deliver consistent and reliable results.
About Samtec-
Samtec is a global leader in electronic interconnect solutions, serving industries like telecommunications, data centers, automotive, and consumer electronics.
Samtec's product offerings includes high-speed interconnects, optical components, microelectronics, and RF solutions, catering to the demands of modern applications.
With a customer-centric approach, Samtec offers exceptional service, quick turnaround times, and customizable solutions to meet specific project requirements.
Get Pricing & Lead Times
Mecal By Starn Sales Team
Mecal By Starn started as a partnership between Mecal and Starn Tool in order to supply North American Wire Harness Industry with world-class applicators, presses and spare parts from Mecal. Mecal was established in 1976 with the aim of supplying the wire harness industry with the best crimping equipment available. While Starn Tool, a well-respected precision machining company since 1945, has supported the wire harness industry since the 1960's.

Today, Mecal by Starn is known for its customer service excellence across its expansive product line, as well as innovation and capability in custom-designed solutions to meet customer needs and help solve complex project challenges.