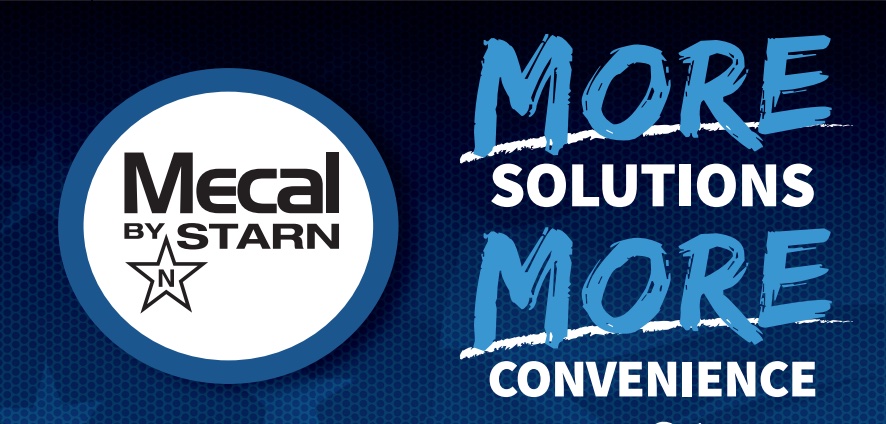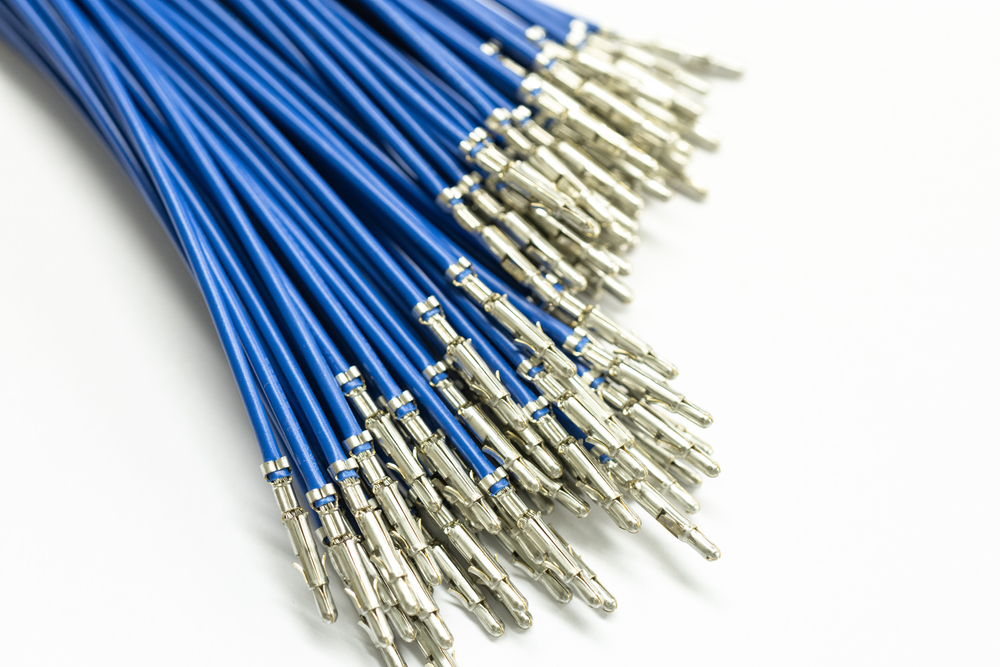 More Solutions More Convenience
Few companies can offer speed, delivery and service like Mecal By Starn. We pride ourselves in being the "go-to" for exceptional service and equipment. We also take great pride in the extensive experience working with a great variety of industries. Our applicators and presses are being used in nearly every industry, from MRI and X-ray machines, to solar panels, electrical vehicles, and cell phone chargers. Providing wire crimping equipment for each industry requires an extensive catalog- which is exactly what we have. We have over 19 applicators, presses ranging from 2-20 tons, as well as a fully customized crimp station.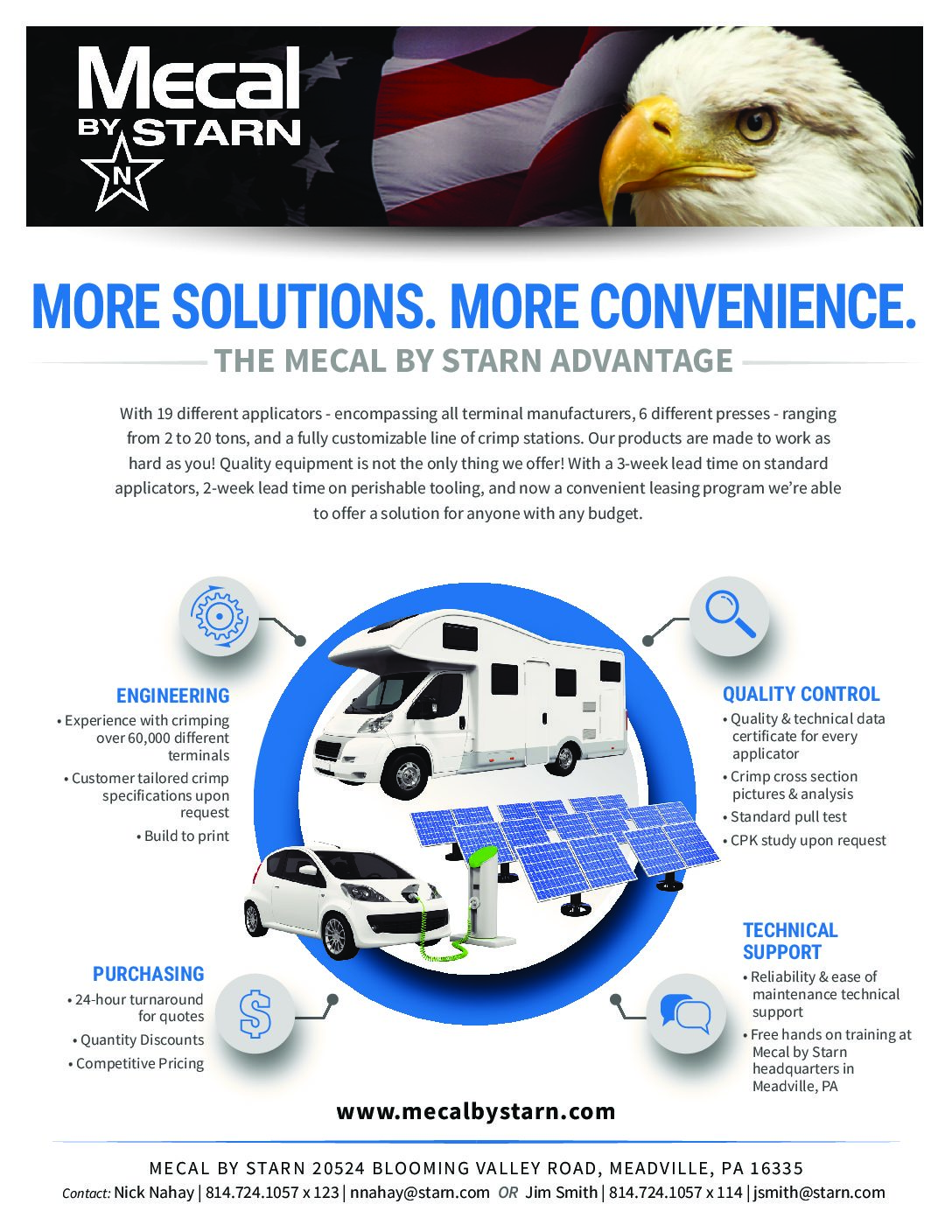 Mecal By Starn Sales Team
Mecal By Starn started as a partnership between Mecal and Starn Tool in order to supply North American Wire Harness Industry with world-class applicators, presses and spare parts from Mecal. Mecal was established in 1976 with the aim of supplying the wire harness industry with the best crimping equipment available. While Starn Tool, a well-respected precision machining company since 1945, has supported the wire harness industry since the 1960's.

Today, Mecal by Starn is known for its customer service excellence across its expansive product line, as well as innovation and capability in custom-designed solutions to meet customer needs and help solve complex project challenges.