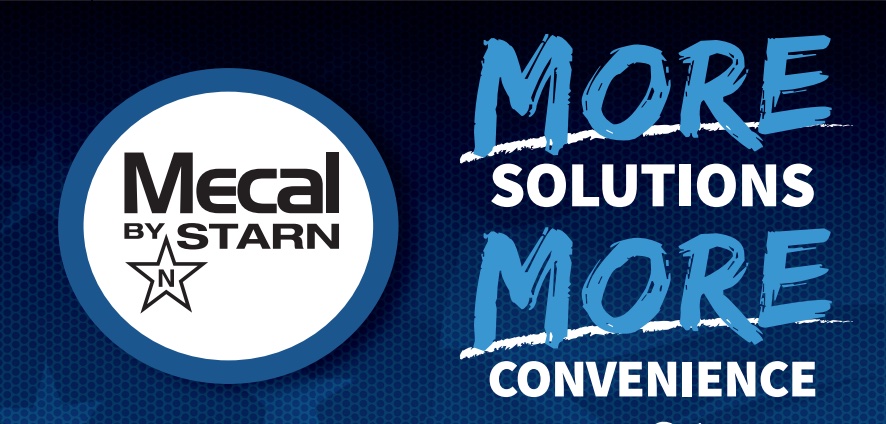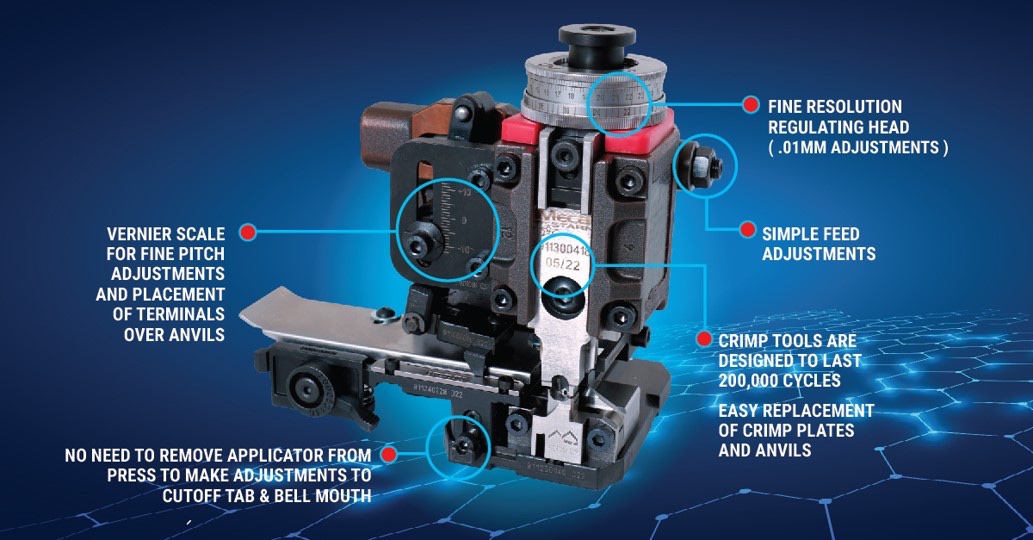 A Better Option for your Production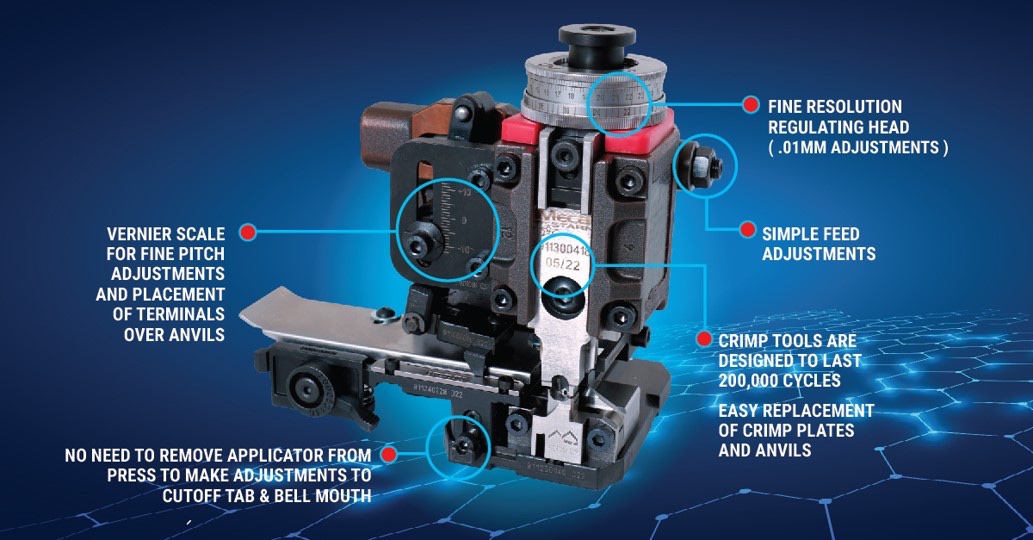 Our Applicators offer a range of features that bring multiple benefits to your production floor. With quick lead times, you can direct your energy towards what really matters: innovation and driving progress within your company.
Mecal applicators are custom-built for virtually any terminal or terminal manufacturer. Assembled and tested in Meadville, Pa., and made for high repeatability, high volume, and longevity. Mecal mini-style applicators fit in all industry-standard presses – That is any press with 135.80mm shut height, tri-prong clamped base plate, and a T-shape coupling to the ram on the press. Mecal Applicators are implemented in a variety of industries including, aerospace & defense, renewable energy, medical imaging and devices, automotive, power storage systems, and many others.
Applicators For All Terminal Styles


3 Benefits of Mecal By Starn Applicators
Fast lead times · 3-week lead time on standard applicators
Easy to make adjustments · Regulating Head .01mm adjustments · Bellmouth, Feed, Bend, and Cut-off Tab · No removal from press tooling Change outs
Extensive documentation with our applicators · Technical Data Sheet · Bill of Materials · Cross section picture
Mecal By Starn Sales Team
Mecal By Starn started as a partnership between Mecal and Starn Tool in order to supply North American Wire Harness Industry with world-class applicators, presses and spare parts from Mecal. Mecal was established in 1976 with the aim of supplying the wire harness industry with the best crimping equipment available. While Starn Tool, a well-respected precision machining company since 1945, has supported the wire harness industry since the 1960's.

Today, Mecal by Starn is known for its customer service excellence across its expansive product line, as well as innovation and capability in custom-designed solutions to meet customer needs and help solve complex project challenges.